Las Vegas Guide for men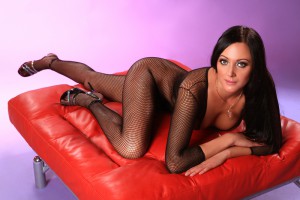 Las Vegas is one of the world's most popular tourist destinations for men. With world famous Casino's such as the Venetian and the Mirage where visitors can try their luck at poker, blackjack and roulette. The Nightclubs in Las Vegas employ some of the best DJ's from across the world who are experts at judging the vibes of the crowds. There are a whole host of fabulous, show-stopping cabaret performances at upscale showrooms to choose from. As well as a wide range of other entertainment venues and services directed at the male population, Las Vegas has a venue that will satisfy all types of men.


A guide to the Las Vegas Stripclubs…
 

If you are new to the strip club scene, you might be a little nervous about the etiquette expected of you from these Venues, so here are a few tips for you to keep in mind:
Firstly, the dress code. Shorts are a big no-no at all the strip clubs, and the most upscale venues require you to dress smart, with a tucked in, collared shirt. Although there are other venues, which will allow untucked shirts or T-shirts, it's better if you look as presentable as possible to ensure your entry to a venue.
Secondly, make sure you make a trip to the ATM to stock up on your cash before you hit the strip clubs. Although you can buy drinks at the bar with your card, you won't be getting much else, especially not a lap dance or stage performance. The dances at these venues are generally cash only.
Thirdly, the 'Hands Off' policy. The 'Hands Off' policy is not a myth. All the strip clubs in Las Vegas operate a 'hands off' policy. The women who work at these venues are professionals who are doing their job, no matter how it may appear to you. So unless you want to be thrown out on the sidewalk, you should keep your hands and every other part of your anatomy to yourself.
And finally, tipping. As previously stated, dances are cash only. If you are hoping for a private lap dance, make sure you have tipped a dancer you have been watching, especially if you have been sitting stage side. These girls often have to pay the clubs to work there a make their money from tips alone. So make sure you tip well!
A few strip clubs worth mentioning…
 

Some of the best strip clubs in the USA are based in Las Vegas. The women who work at these venues are beautiful, flexible and have an array of moves that will leave you desperately wanting more.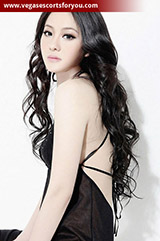 Sapphire is one of the biggest strip clubs in Las Vegas, boasting around 70000 square feet. Just making your way into the main room is quite the journey. Although you do get to view a selection of some of the best wines and champagnes on offer at any strip club. The main room has two stages, an overhead catwalk and two bars. And the women who work at this venue are drop dead gorgeous and have dancing skills that you won't believe until you see them for yourself. A visit to Sapphire is a definite must during your stay in Vegas.
Cheetahs Gentlemen's Club is another venue of note. This venue dazzles your eyes with its neon illuminated dancers and neon tube lighting. Cheetahs offer a whole range of topless entertainment. The venue boasts an impressive ten poles spread across the main stage, which provide plenty of swinging room for the clubs beautiful dancers.
On a final note, do remember that all the women who perform at these venues are professional dancers, not hookers, don't get the two confused. Unless, of course, you fancy being thrown out of the venue by a big, beefy bouncer.