How to become an Escort?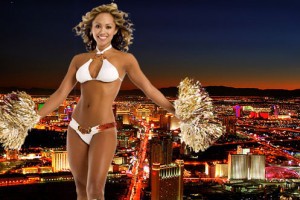 Many people believe that an escort is just a glamorized version of a prostitute, but that it is far from where the truth actually lies. The client base for an escort is completely different than that for a sex worker. It is true that you may be able to meet clients from all over the world. You may be able to travel with them to high profile parties, where you meet many more people from various backgrounds.

However, you need to be comfortable with having sex with your clients because it is unofficially accepted that they are paying you in part for it. If you are not ready to provide sexual services as well, your career as an escort will be very limited because there are a very small number of clients who just want your company for a brief period. If you answer is in the affirmative, then you can confidently go ahead with your decision. Becoming an escort is not as easy as you may believe it to be. As with all jobs being an escort has both its negative and positive aspects. It takes an incredibly strong character to not only become, but also continue being an escort throughout many years.

How to become an escort?
 
First off, as obvious as it may sound, you need to really think everything through thoroughly. Are you ready to commit to becoming an escort Do you enjoy the idea of acting as a companion for somebody and getting paid to do so? How about telling your friends and family what you do for a living? Will your current or future relationship be strong enough for you to become an escort? These are just a few of the things you need to take into consideration before taking any step to becoming an escort.
Secondly, as with any job you should learn as much as you can about the business. Have a look through escort blogs online, try contacting agencies and escorts to ask them any questions you may have. Do your research, as much as you can, this will help you to prepare and make your decision on whether to become an escort. Make a list of the reasons why you want to become an escort. It is also important to understand that having the right type of personality is important, you need to be able to separate your own personal wants from your professional duties and realities.
You will also need to decide whether you want to work for yourself as an independent escort or whether you will work for an escort agency. Both have their pros and cons. Working for yourself will allow you to keep all the money you earn for yourself. You can pick your own clients and also set your own prices. However, there are also drawbacks. Working for an agency gives you more protection than you would have if you are working as an independent escort, they are also more adept at screening clients and have practices in place to ensure you are as safe as possible. They also do all your marketing, and you would be able to have women who are in the same profession willing to help and guide you through any doubts or fears you may have.
One final note…
 
Whether you are working as an independent escort or working for an agency, your safety should be a paramount concern. With that in mind, there are a few things you can do to ensure your own safety:
> Protect your identity from clients
> Always have protection with you
> Always let someone where you are going, even if a client wants to go to another location, ensure you send a quick text or phone call to let somebody know where you will be.
> Never let your personal life slip into conversation with a client.