Escort Terminology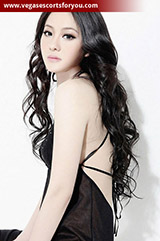 Like many subcultures, Las Vegas escorts and clients use a secret language to describe the various different aspects of the trade and the specialized services performed. Most of these are just terms that are used to replace long descriptions (for example, "cowgirl" replaces the much longer "woman on top position"), but many others were originally invented to allow the discussion of suppressed activities when officials like the police or media might be listening in either on a phone call or through internet communications. Of course, once a secret shared then it is no secret at all, so once a term has become common enough that a client will be certain to mean something specific to an escort or vice versa, then you can also be fairly certain that the term has become equally well-known to the police. Below is just a brief overview of a few of the more common terms and phrases used in and around escorting. Many of these originated on the internet whilst others were first used among streetwalkers.

Common words and phrases used in escort terminology
Around the world – This describes the oral stimulation of both a man's anus and genitals.
BBJ – Bareback blow job (blow job without a condom).
Cowgirl – Woman on top, as mentioned previously above.
Deep throat – Taking a man's member all the way into the mouth and throat
Donation – The fee or price for a service.
Facial – Ejaculation onto a woman's face.
Full service – Sexual intercourse not just a hand or blow job.
GFE – Girlfriend experience, where an escort acts as a girlfriend would.
Greek – Anal Sex (it is hard to find escorts who offer this service due to the safety issue involved).
Hobbyist – A client who sees an escort on a continuous basis rather than just once or twice.
John – Name used for clients by police and the media.
MSOG – Multiple shots on goal.
Provider – Internet term for an escort.
PSE – Porn star experience.
Trick – A session with a client.
Escort Glossary
Agency – A company that provides and manages escorts.
Blue Pill – Viagra.
CC Rider – Full service provider for under $200.00.
Cover – Condom/Protection.
Doubles – A threesome with a client and two women.
Escort – A companion available for hire for a temporary period of time.
FOB – Fresh of the boat.
Get Comfortable – Get completely naked.
Happy Ending – A hand job that usually follows after a massage.
ISO – In Search Of.
LK – Light kissing, closed-mouthed.